Thought I'd share a few photos of the Boy Wonder coloring Easter Eggs...I wish they had audio, every time ANYTHING happened (he got a new egg, dropped one in the dye, etc), it was followed by an excited "oh BOY!"!
The bunny ears were definitely not working for him...
Ready to color!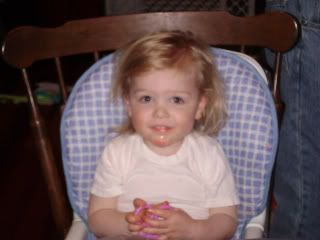 Gramma Wendy showing him how it's done
Showing Mommy how it's REALLY done!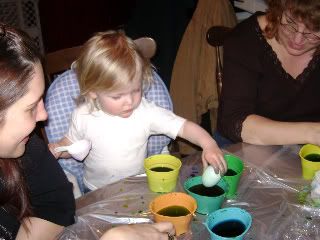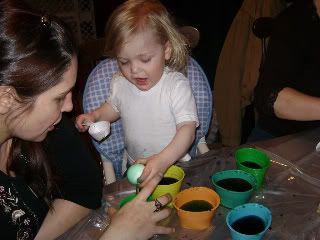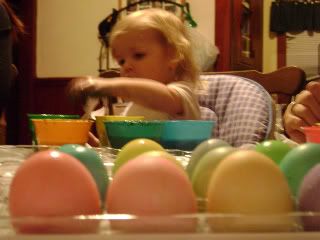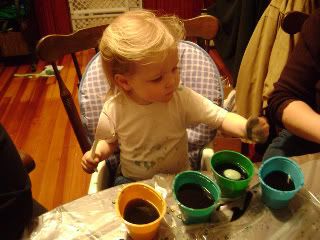 Evidence of a job well done...
HAPPY EASTER!
Stumble It!